The Strongest Gyms in the Hunter
 BERESFIELD
The original 24/7 premier strength gym,  specialising in Powerlifting training, based in Hunter/Newcastle, NSW. We were founded by Leroy Scott, and his partner, Kristen Scott,  in early 2018.
Hunter Strength was designed for people serious about training by people that are serious about training.
Our aim is to create the best environment for producing real results, with a no-nonsense facility & with the best equipment available.
Our athletes have earned many World and National Records and we look forward to helping you achieve the goals that you want.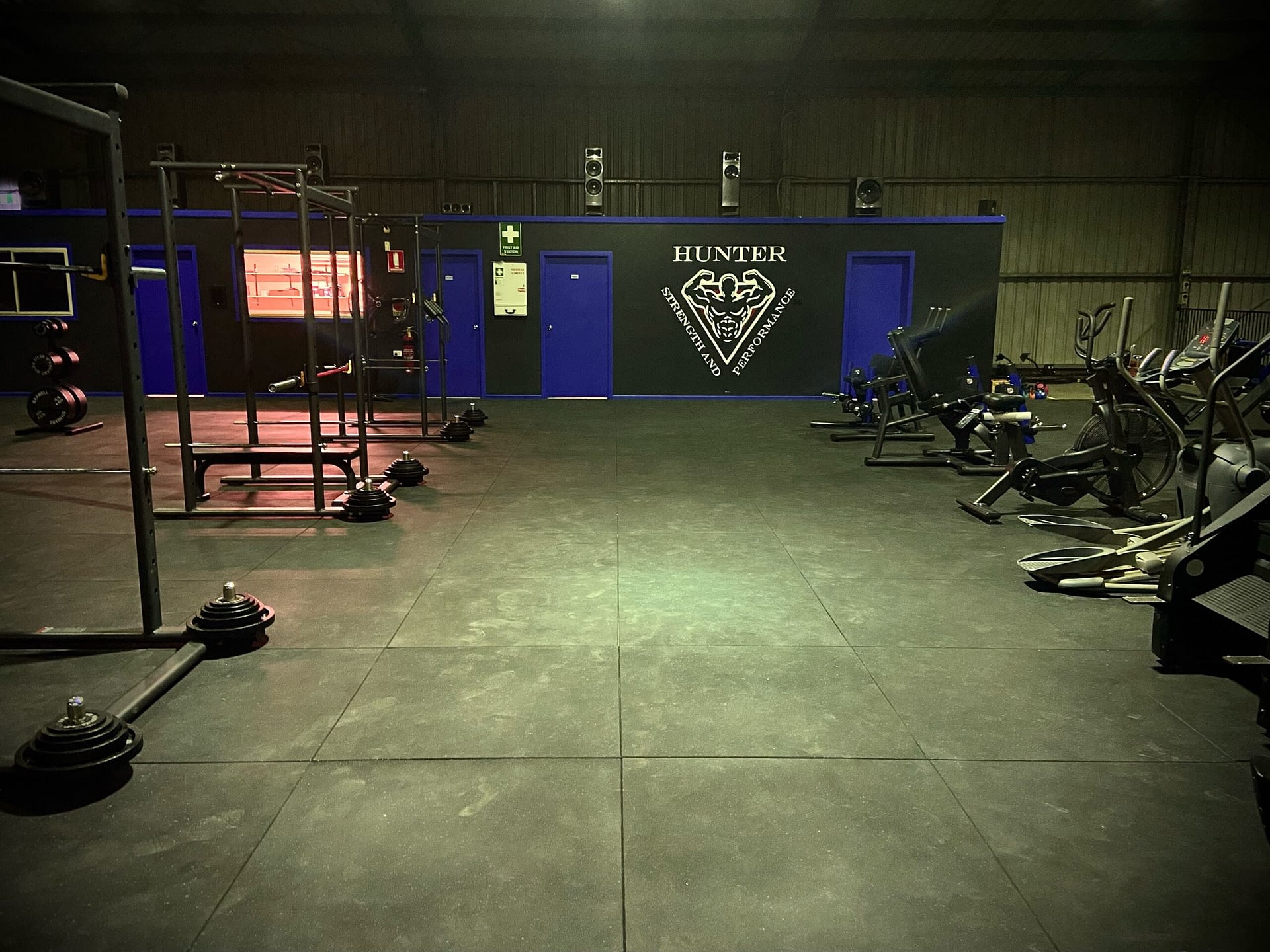 SINGLETON
Open as at April 2022, Hunter Strength Singleton is the first franchised off shoot of HSP.  Bringing the Strongest Gym in the Hunter to Singleton, is Tom and Cheyenne Clark, owners of Barbell Death Squad and Aussie Muscle Magazine.
Servicing the Upper Hunter, we aim to help people achieve real results, in any discipline; bodybuilding, powerlifting and strongman.
We have created a welcoming environment for all levels of lifters to be comfortable and excited to train in.
Boasting experienced coaching staff available for 1on1's and programming, strongman classes, a kids corner and sports team strength and conditioning: there is something for YOU at Hunter Strength.
Valhalla Strength Monolift
Valhalla Strength Comp Bench
Muscle Motion Comp Benches
Rogue Calibrated Plates
Texas Squat Bar
Texas Deadlift Bar
Rogue Deadlift Bars
Valhalla Strength Power Bar
Texas Power Rar
Leg Press
Reverse Hyper Extension
Glute Ham Raise
Power racks
Dumbbells (up to 50kg)
8 Station Cable Machine
Sled + Strip
Hunter Strength Monolift
Hunter Strength Comp Benches
Standard Barbell Cast Iron Plates: 2t
Dumbbells (up to 80kg)
Loaded Lifting Squat Bar
Loaded Lifting Deadlift Bars
Loaded Lifting Power Bars
Loaded Lifting SSB
Plate Loaded: Leg Press
Hack Squat
Leg Extension
Leg Curl
Seated Calf Raise
T-Bar Row
5 Station Cable Crossover
Strongman Equipment also available
       SINGLETON
                                                                                                                                       Hunter Strength Comp Benches, Hunter Strength Mono (Coming soon)   Hunter Strength Plate Loaded Equipment: Hack Squat, Leg Press, Iso Leg Ext, Iso Leg Curl, Seated Calf Raise, T-Bar Row
                                                                                                                                                                        Loaded Lifting Squat Bar, Loaded Lifting Deadlift Bars, Loaded Lifting Power Bars, Loaded Lifting SSB.  2t Standard Barbell Cast Iron Plates, Dumbbells (up to 80kg)
                                                                                                                                                                                                           Strongman Equipment: Yoke, Log, Stones (Up to 110 Currently), Chain Yoke, Barry Carry, MDB, Sleds, Axle, Truck Pull Equipment